AVC 2010 Second annual - April 17th, 2010
SparkFun's second annual Autonomous Vehicle Competition was held April 17th, 2010 at SparkFun Headquarters in Boulder, CO.
This year saw more competitors in both the ground and aerial divisions with 13 rovers and 5 UAVs competing on and over a very water-logged course.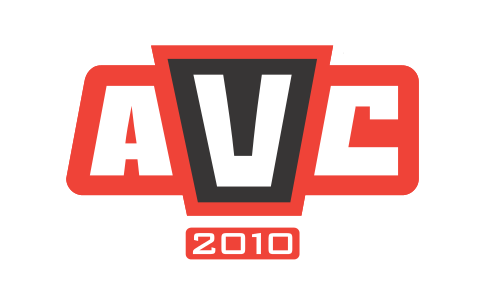 Winners
Air Vehicle Class
| Place | Team | Official Time |
| --- | --- | --- |
| 1st | Robota | -4 seconds* |
| 2nd | Death by Pinetree | 3 seconds |
| 3rd | University of Arizona Robotics | 5 seconds |
Ground Vehicle Class
| Place | Team | Official Time |
| --- | --- | --- |
| 1st | Tobor | 1 minute and 55 seconds |
| 2nd | Bon Scott | 3 minutes and 12 seconds |
| 3rd | Autobahn | 3 minutes and 14 seconds |
*Yes, negative four seconds. Time bonuses were awarded for accurate autonomous landing in a designated target zone. See official rules below for details.
Special Awards
| | |
| --- | --- |
| Engineer's Choice · Best technical design | University of Arizona Robotics |
| Kill Switch Award · Most dangerous | B.O.B. |
| Rookie Award · Best first-time competitor | BlueBot |
| Best Dressed · Most interesting costume/vehicle | SharcBot |
---
Official Rules
One Lap. Start line to be determined on race day. Shortest time wins.
You get three attempts schedule throughout the day. Best time of the three laps will be used.
Two classes: Ground / Air.
Air vehicles will be granted a 30 second time bonus for accurate autonomous landing in a designated target zone.
Two $300 prizes: Goes to the fastest lap in each class.
Be sure to chronicle your vehicle build! We would love to feature your bot on our site as the race approaches.
In-house SparkFun teams are not allowed to spend more than $300 on their vehicle, but the general public is simply encouraged to think 'lite'. You are welcome to find/re-use any parts you can find/get donated.
No base stations allowed. All computation must be made from within the confines of the mobile platform (think DARPA).
No environmental modifications allowed. For example, you cannot install IR LEDs around the building or put a 3 inch wide strip of tape on the asphalt
Bots start separately. No mass start.
We plan on an exhibition lap with a mass start just to see how it goes.
Definition: around the building - bot must go around the external four main walls of the SparkFun building. You pick the course and direction. Most teams will probably be on the black top (asphalt) but the choice is yours. We will not be moving (real) parked cars, dumpsters, or snow ramps, but we will be stopping parking lot traffic.
Autonomous means your bot/car/plane/heli has to drive itself. You press the start button, three seconds later the robot begins navigation under its own control. There can be no human interaction. The car cannot receive any commands over any medium from a human operator. It is allowed to transmit debug information and receive any other signals (GPS, proximity, etc).
Rules are subject to change on a whim. It is mostly like last year, with more sparklers.
Media
Race Day Photos
Course Preview Video
Recap Video
---
Sticker Graphics
This year our design team produced a series of stickers featuring the AVC robot. Here's the whole set: