The Annual SparkFun Autonomous Vehicle Competition
New for 2016 - Left Turns!
Now in its eighth year, SparkFun's flagship event will get a fresh take on the classics with some very exciting new developments. Mark your calendars for Saturday, September 17 -- AVC is returning to SparkFun's headquarters in Niwot, Colo.!
---
This year's struggle for robotic dominance will be a little larger, louder and more dangerous: We are proud to welcome the Power Racing Series as our official AVC 2016 co-hosts! Not only will we be enjoying traditional Power Racing Series events, but we're excited to announce a new PRS event: the inaugural Autonomous Power Racing Series Competition. That's right – self-guided, manned Power Wheels. Get excited/scared.
This year will feature four categories of competition:
Power Racing Series (PRS)
Autonomous Power Racing Series (A+PRS)
Classic Autonomous Vehicle Competition (AVC)
Combat Bots
Power Racing Series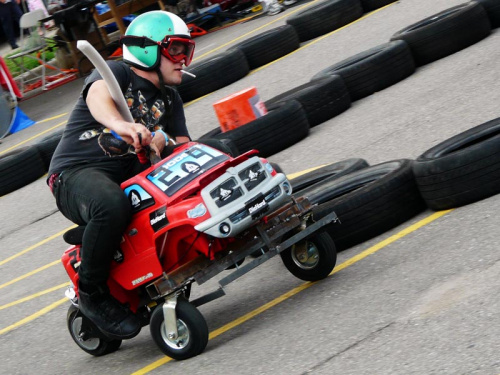 Get a power wheels from a friend or find one dumpster diving. Swap out a battery (or three) and get that chassis rolling! Human driven, these vehicles get punished in multi-lap group races. Bring your costume and a fun hacker attitude.
Autonomous Power Racing Series
Walk up, sit down, hit the button and hold on. This is a power wheels that drives you! Too chicken to ride? That's fine. Judges will provide you with a 20-pound deadweight to carry. And we promise it will have googly eyes.
Man vs. Machine: At the end of the day PRS and A+PRS competitors will be invited to compete together on the track. Mayhem will ensue.
Classic Autonomous Vehicle Competition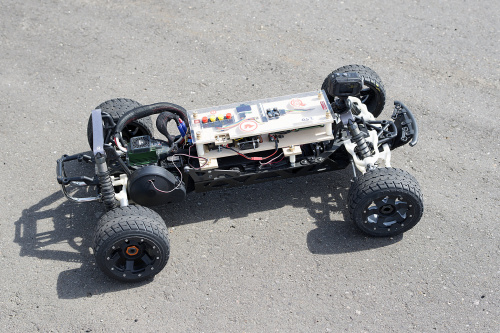 Not quite ready to step up to the power wheels? Have you got a small R/C chassis from previous AVCs that you want to re-use? This category is for you. No requirement to carry a deadweight but you'll need to keep your weight under 25 pounds. These lighter weight vehicles will be on their own course with optional ramps. And did we mention there'll be left turns? No more square courses, we're going curvy this year.
Combat Bots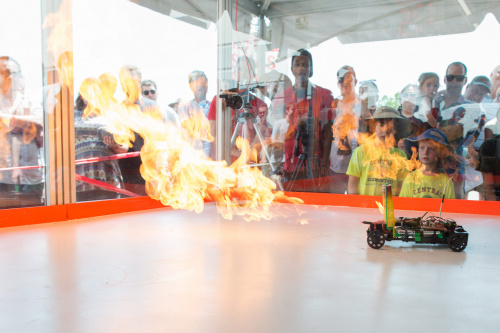 This will be our second year running Combat Robots. Antweight and beetleweight fight to the death (or at least until time runs out). To keep things easy we are continuing to follow the rules set forth by the SPARC organization.
---
Registration
We will be opening up registration for teams for each of the four categories soon.
Race Details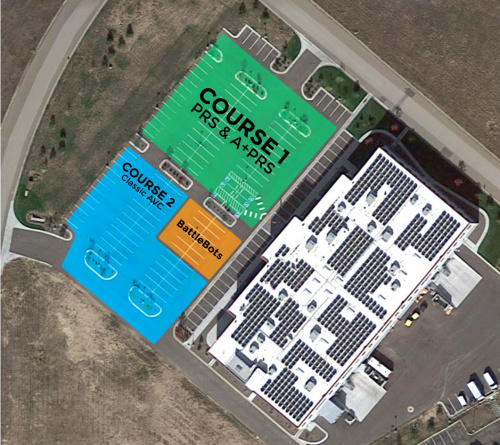 Rough parking lot course layout.
More information (including obstacles) will be added as we figure out all the details, and registration to enter AVC 2016 as a competitor closes Friday, August 26, 2016. We're excited and looking forward to seeing how AVC 2016 unfolds, and we can't wait to see you there!